Friday is time for
Mama M.
's 5 Question Friday and today with love-ly question.
Join in
:-)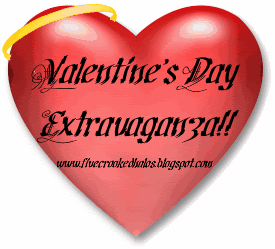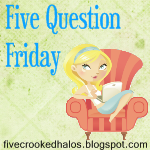 Let's get started:
1. What is the one thing your love does for you that you can't live without?
> Vacuuming *gg* Really, this is what I hate. But seriously, he does everything for me so I cannot live without him. I mean it!
2. When did you know your love was "the one"?
> After about 3 months. Yes, very early. But I kissed too much frogs and just knew he's different and longlasting.
3. Does your love have a special ringtone on your cell?
> No. Unfotunately not. I have a very very very old cell and so there's no special ringtone for anybody.
4. What are you attracted to most in your special someone?
> His upper part of the body. Very male. And well, maybe his eyes, too... :-)
5. Did you know when/where he/she was going to pop the big question?
> I had no idea! The date he did it (Valentine's Day) was too obvious for me so I didn't expect him to propose this day.
Fun as always!